WELCOME TO
IBC POWER LTD.
Innovation, Expertise & Sustainability
These are the driving forces supporting the success of IBC Power Ltd. Thanks to our committed employees and tailored solutions, IBC Power Ltd. is the current market leader in the dredging sector in Bangladesh. IBC Power Ltd. is also a major player in civil engineering, and land development projects.
The professional and innovative solutions of IBC Power Ltd. are trusted across the industry. Together with our clients IBC Power Ltd. builds for future economic development.
Innovation, Expertise & Sustainability
Health, Safety & Security
---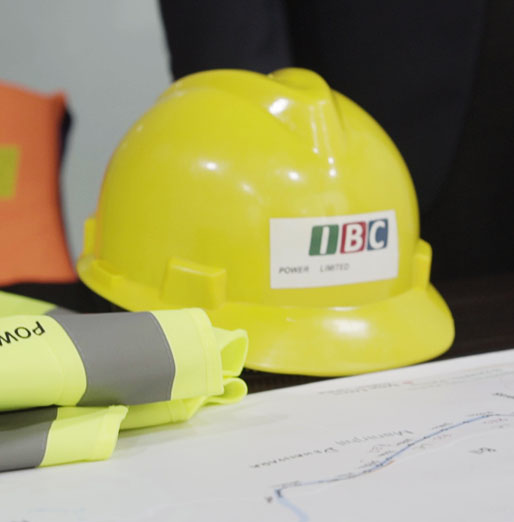 ---
CIVIL ENGINEERING
Civil engineering works is an important part of the company's activities. To this purpose, IBC Power Ltd. has set up a structure that offers its clients an overall package to deliver projects.
From design up to execution, all key activities are executed by our own employees and equipment, regardless whether it concerns the construction of embankments, protective works, bridges, tunnels, roads, buildings. IBC Power Ltd. is also an expert in foundation and sheet piling techniques.
---
DREDGING AND MARINE
IBC Power Ltd. executes dredging and land reclamation projects from start to finish: development and maintenance of ports, deepening of channels, land reclamation and shore protection works, dredging in the most diverse conditions.
IBC Power Ltd. aspires to become a market leader by the virtue of its technical know-how and very diverse fleet. By investing in its own installations, machines and vessels, IBC Power Ltd. currently has one of the most modern and diverse dredging fleet in Bangladesh at its disposal. Meanwhile, its employees continue to look for new opportunities to develop.
---